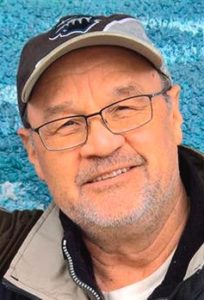 Paul James Bower, age 62, died in his Minneapolis home surrounded by his family on October 19th, 2018. He was a kind, gentle soul who deeply loved his family, friends and life. Paul was born October 25th, 1955 in Madison, Wisconsin to the late David and Phyllis Bower. He was one of seven children and falls right in the middle of the Bower line-up. Paul worked hard all his life supporting his family, and had an interesting variety of jobs. Opening Tower Real Estate fulfilled his dream of owning and managing his own business. He sold real estate in the Brainerd area for over 20 years and earned a reputation for his integrity and willingness to go the extra mile to help people find homes. Ready for a new adventure, Paul sold his business and spent time serving in the Reading Corps where the kids called him "Mr. B." He later took an opportunity to pursue his passion for renewable energy by taking courses in solar power, and working/volunteering for the Minnesota Renewable Energy Society (MRES).
Paul married the love of his life Barb in 1982 after proposing with a fortune cookie. He was a committed and adventurous father who loved his family dearly. He was always there for countless fishing trips, practicing jump shots, hours cheering in the bleachers, late night airport pickups, and treks from coast to coast and up the Alaska Highway. Paul was immensely proud of both his children. He sang, whistled, and playfully teased to keep everyone smiling.
Paul was diagnosed with cancer in June 2017. He faced this disease exactly how he approached all of life: with incredible steadiness, selflessness, and a good sense of humor. Paul is survived by his wife, Barb; children, Matthew (Melanie Lombard), Halen; brothers, Gary (Connie), Brian (Diane), Mark (Dianna); sisters, Connie Fausett (Carl), Diane Twiton (John), Jean Bower, many nieces and nephews and his beloved dog Sugar. He is dearly missed.
A Celebration of Life will be held Saturday, October 27th, 2018 at Grace Lutheran Church, 1500 6th St NE, Minneapolis at 11:00 a.m. with Pastor Emmy Kegler officiating. Visitation will be at the church 1 hour before the service. In lieu of flowers, memorials may be made to Minnesota Renewable Energy Society (MRES), a cause near and dear to Paul's heart.