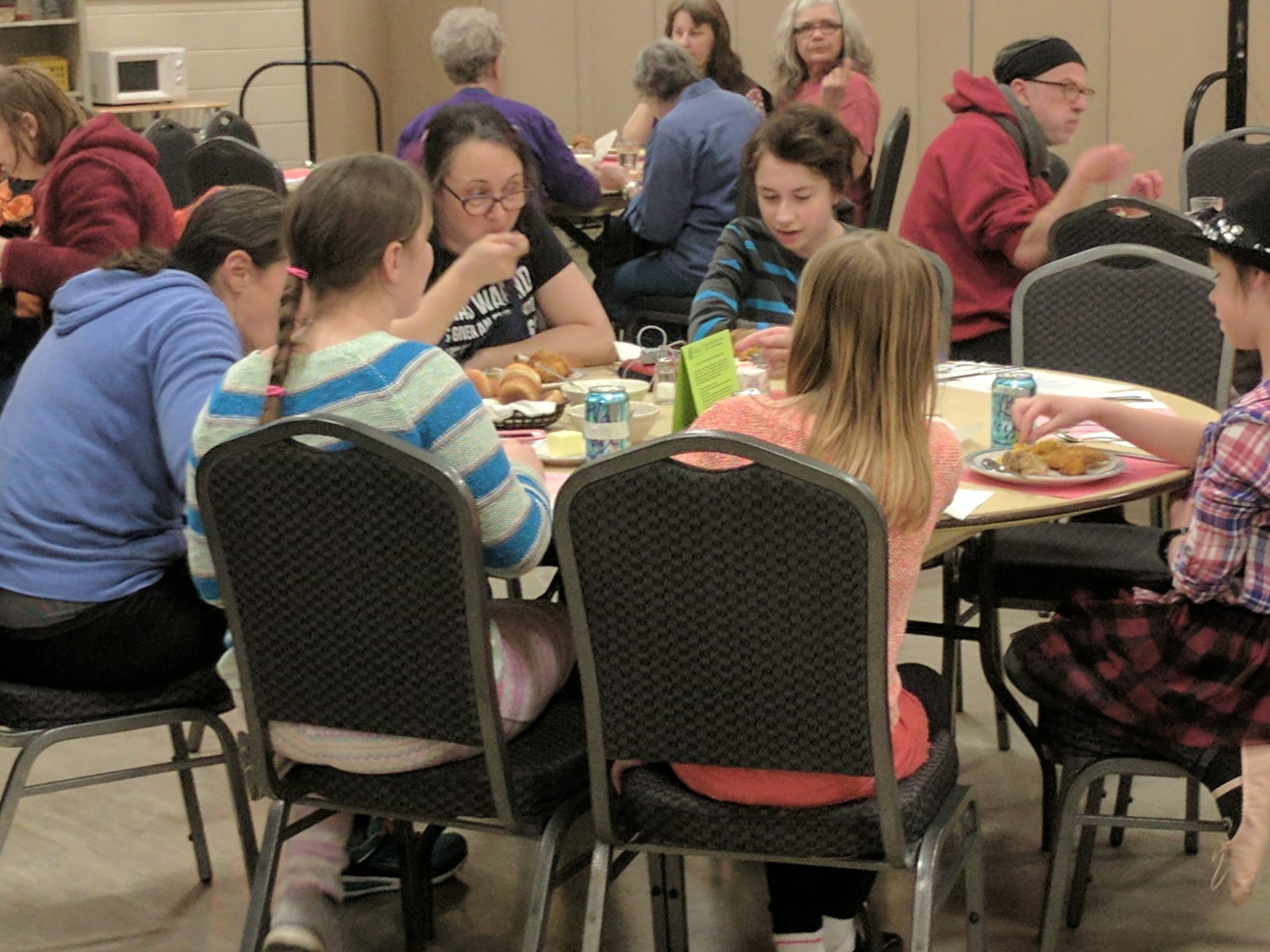 Grace Lutheran Church hosts FREE Monthly Community Dinners from 5:30 – 6:30 PM on the fourth Saturday of the month, (scheduling variations noted below).
January 28, 2023
February 25, 2023
March 25, 2023
April 22, 2023
May 27, 2023
June 24, 2023
July 22, 2023
August 26, 2023
September 23, 2023
October 28, 2023
November 18, 2023 (moved to 3rd Saturday in observance of holiday)
December 16, 2023 (moved to 3rd Saturday in observance of holiday)
The Community Dinner is a delicious and nutritious meal serving 60 – 70 people each month and is prepared by volunteers from our congregation along with other valued partners, including:
Local and regional churches
Community groups
Family and friendship groups looking for service projects
The Dinner brings together groups of folks who may not otherwise interact with one another: youth and elderly, new residents and the homeless, singles and families, the poor and the well-off all dine together. Please join us! If you or a group of friends are interested in helping with the dinner, contact Jan McGuire at 612-788-2444.
For more information on volunteering to cook a community dinner click here.
PINS and NEEDLES, a volunteer sewing group, occasionally is on hand during the community dinners to provide clothing repair to those in need. Check with the church office to inquire about 2023 scheduled appearances.