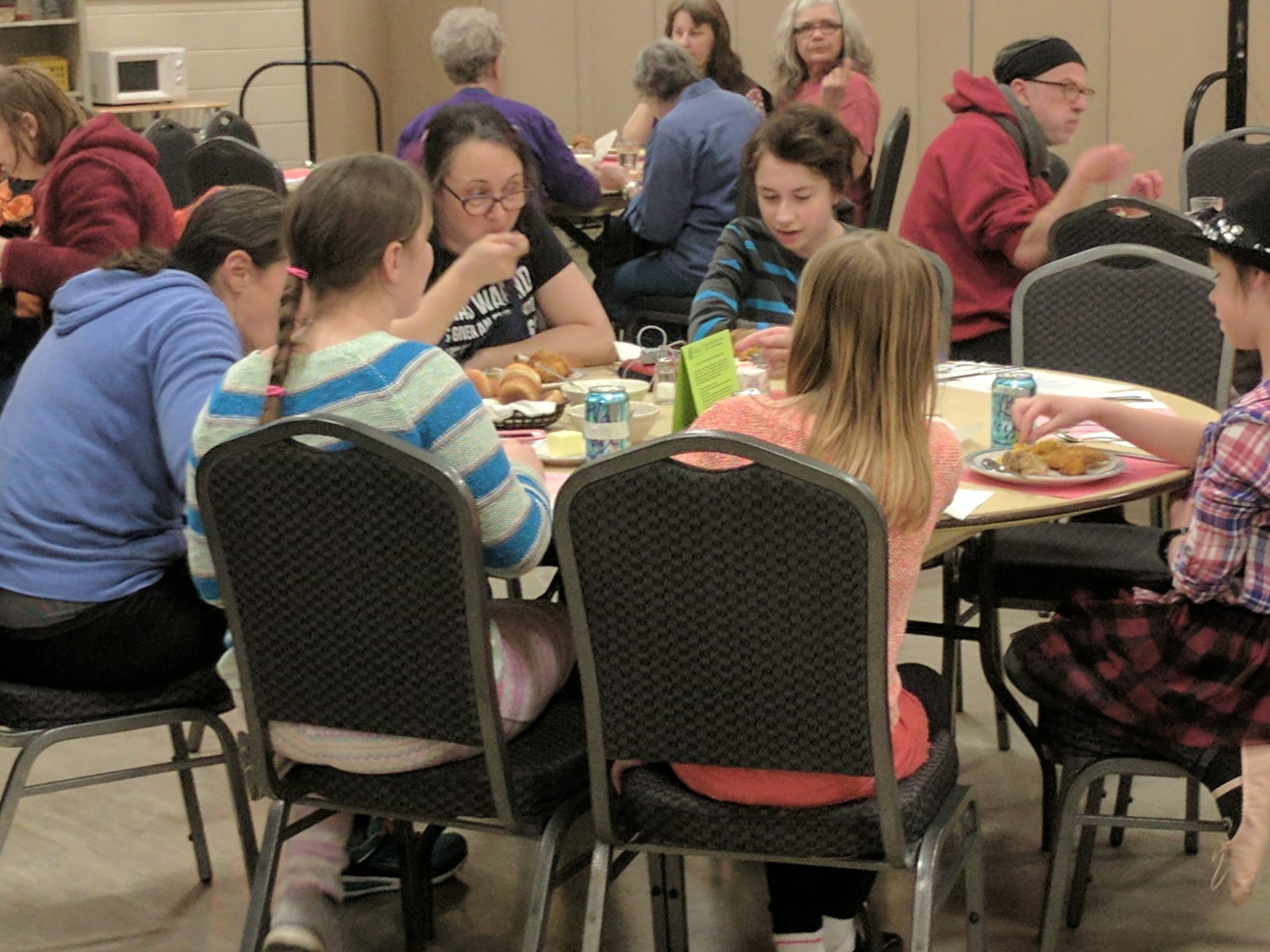 As of July, our community dinners will now be held as an in-door, sit-down meals. After several months of drive-thru pick-up we are looking forward to welcoming our guests to the multi-purpose room where we can relax and enjoy a meal with one another.
Please see below for a schedule of upcoming dinners. Please note: as COVID 19 recommendations and guidance on gatherings evolve, the schedule and logistics are subject to change. We request guests please wear a mask while going through the food line.
October 23, 2021–Served by NE Lion's Club
November 20, 2021 (moved to 3rd Saturday to avoid the holiday weekend) — Served by the Grace Community Center Board and Grace Lutheran Church Council
December 18, 2021 (moved to 3rd Saturday to avoid holiday weekend) — Served by Dangerous Man Volunteers
Grace Lutheran Church hosts FREE Monthly Community Dinners that are usually held on the fourth Saturday of the month (see above for exceptions). The Community Dinner is a delicious and nutritious meal serving 60 – 100 people each month, prepared by volunteers from our congregation along with other valued partners, including:
Local and regional churches
Community groups
Heartwood Montessori School NE, the preschool located at Grace Center
Family and friendship groups looking for service projects
The Dinner brings together groups of folks who may not otherwise interact with one another: youth and elderly, new residents and the homeless, singles and families, the poor and the well-off all dine together. Please join us! If you or a group of friends are interested in helping with the dinner, contact Jan McGuire at 612-788-2444.
We are also fortunate to have the Mobile Menders with us for many of our dinners! They are a group of volunteer sewers and menders that do basic clothing repair. If you have something that needs fixing, bring the clean item(s) to Grace Center and they'll see what can be done! They will be with us for the May, July, September, and November dinners.
For more information on volunteering to cook a community dinner click here.